Goodbye Texas, Hola Mexico!
The adventures of Gary & Elizabeth. We left our home in Austin, TX, in April of 2017, and are now living in Puerto Morelos, Quintana Roo, Mexico. It's us, our two dogs Bessie and Sadie, and our cat, Wookie.
These are our stories.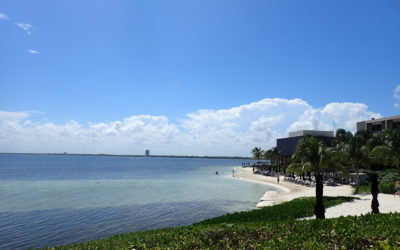 Last month, we celebrated our 14th wedding anniversary with a couple of days at Nizuc Resort and Spa in Cancun. It's an amazingly gorgeous property. We spent a couple days relaxing by the pool, reading, and napping. Very peaceful and relaxing. The property is...