Goodbye Texas, Hola Mexico!
The adventures of Gary & Elizabeth. We left our home in Austin, TX, in April of 2017, and are now living in Puerto Morelos, Quintana Roo, Mexico. It's us, our two dogs Bessie and Sadie, and our cat, Wookie.
These are our stories.

Recent Posts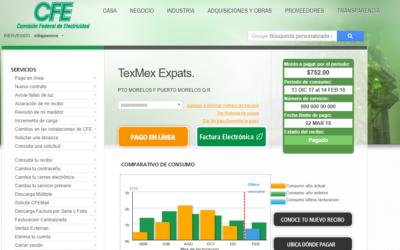 One would assume it would be easy, in 2018, to simply pay a utility bill online. One would be incorrect. At least in Mexico. CFE (Federal Electricity Commission) is our electric company here in Mexico. Our electric bills are delivered every 2 months here, so over the...