Goodbye Texas, Hola Mexico!
The adventures of Gary & Elizabeth. We left our home in Austin, TX, in April of 2017, and are now living in Puerto Morelos, Quintana Roo, Mexico. It's us, our two dogs Bessie and Sadie, and our cat, Wookie.
These are our stories.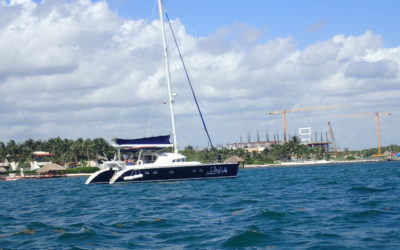 Last week was my 50th birthday, so my whole family came down for the weekend from Massachusetts to celebrate. My Mom & Dad, my sister, my brother and sister in law, and my niece and nephew. We spent my birthday day out on a catamaran - it was a beautiful day to be...